Traditional dishes
The fish is always fresh and is bought directly from local fishermen, our seasonal vegetables are picked directly from our small terraced vegetable gardens overlooking the Amalfi sea and last but not least our marvellous Amalfi lemons are full of juice and a delicate flavour. All of these ingredients help form the best possible presentation not only of our region but also of our commitment to excellent cuisine.
Linguine with bacon, yellow tomato of vesuvius and provolone cheese.
(Chef Carlo Talarico)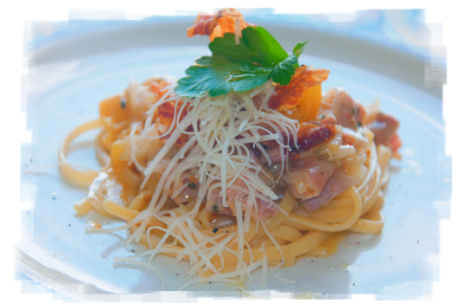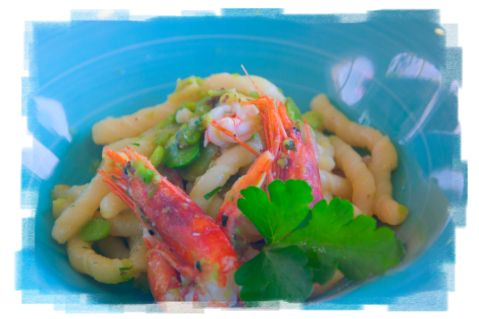 Fusilli al ferretto(home made pasta)with the scents of Amalfi with red shrimps and fresh beans.
(Chef Carlo Talarico)
Fish of the day with seasonal vegetables.
(Chef Carlo Talarico)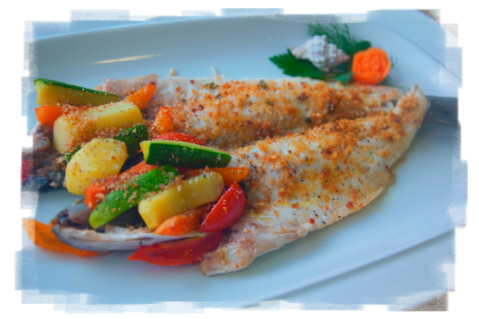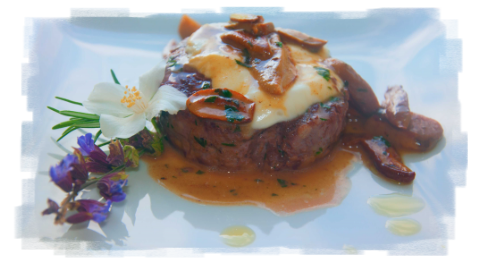 Beef fillet with porcini mushrooms and
smoked mozzarella cheese.
(Chef Carlo Talarico)
Big macaroni from Gragnano with
swordfish and asparagus.
(Chef Carlo Talarico)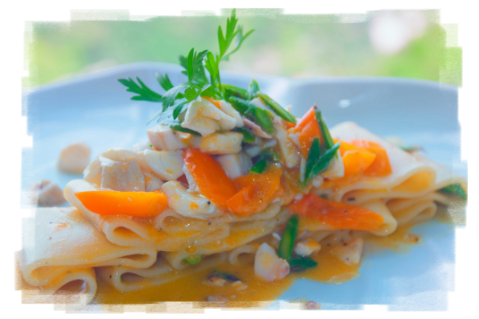 Contact us
For groups that will come to visit the Divine Coast and want to taste the typical local products, we offer various tourist menus that range between the flavors of sea and land.